GBP Productions Videos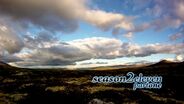 A short recap of the first half of our 2011 season. Featuring rivers in Corsica, Italy, Norway and Austria.

Wednesday Sep 21, 2011
675 Views
Home, Sweet Home - Herbstzeit - Kayaking the Isel
Home, Sweet Home; Part V Kayaking the big gorge of the Isel river in Osttirol, Austria in late fall...

Wednesday Nov 17, 2010
2.570 Views