Peetu and Jamie crowned 2010/11 TTR Champions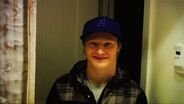 1:39
Nike 6.0 - Three is the Magic number
225 Views
Peetu Piiroinen (FIN) and Jamie Anderson (USA) were officially crowned the 2010/11 Swatch TTR World Tour Champions at the 29th annual 6Star Burton US Open.  After their amazing performances throughout this 10-month long season, they were each rewarded with the TTR Champion trophies and $50,000 USD along with the glory of both becoming multiple TTR World Tour title-holders.  Peetu and Jamie are no strangers to the TTR podium.  This is Jamie's second TTR World Tour title and Peetu has made history once again earning a remarkable third consecutive TTR title.  The Burton US Open is the last major stop of the 2010/11 TTR World Tour season and played host to the official Swatch TTR World Tour awards ceremony at the close of the event.

Peetu Piiroinen Makes History as the First Rider to Claim Three TTR World Tour Titles
Last season, Peetu Piiroinen was the first rider to ever win two TTR World Tour titles and has returned again this season to take an unprecedented third consecutive TTR title, a feat no other snowboarder has come close to touching.  At the age of 23, Peetu has had an amazing run in competitive snowboarding with over 25 career podiums so far.  Hailing from the small town of Hyvinkää, Finland, Peetu started competing back in 1997 at the ripe age of 9-years old and has been steadily progressing his riding every season.  He made his first big break onto the scene back in 2006 when he took his first major win at the Burton European Open, where he won the slopestyle title.  From there, he has expanded his skills into the halfpipe, quarterpipe and big air jumps winning competitions around the world.  The key to Peetu's success on the TTR World Tour has been his ability to master all disciplines in freestyle snowboarding.  Burton Team Manager, Adam Moran, who has witnessed Peetu's progression over the years had this to say about his riding, "I think what makes him so amazing is that he's won so many events, he's won three TTR World Championships, but it never gets to his head and each time he consistently shows up and does well.  He's humble and nice to everyone and just charges no matter what the conditions or what type of event from pipe, slope or big air."  

This season, Peetu competed on three different continents and did not discriminate when choosing what types of events to attend.  Peetu does it all and does it all well.  He began this season in Asia at the 6Star Shaun White Oakley Air & Style in Beijing, China where he placed fifth in the big air competition.  From Asia, he moved on to Europe where he took fourth place at the 6Star O'Neill Evolution halfpipe in Davos, Switzerland.  Peetu found himself back on the podium when he took down the 6Star Burton European Open halfpipe title and placed second in slopestyle.  And, at the 6Star Billabong Air & Style in Innsbruck, Austria, Peetu took another second place.  Just one week later, he won the 6Star Nike 6.0 Air & Style in Munich, Germany, which was the result that ended up clinching his TTR World Tour title for the 2010/11 season.  When asked about how he motivates himself and pushes himself to do well at competitions around the globe, Peetu responded by saying, "This season I wanted to do all the 6Star events and do my best on the TTR Tour. I find myself getting motivation to compete whenever I have learned something new and I get to try out some new tricks. I don't want to keep doing the same tricks over and over."  He went on to comment about the TTR and his third title saying, "To me the TTR is the biggest thing in snowboarding, it's the biggest tour and no-one has been able to take the victory three times in a row. I am stoked that I managed to pull it off one more time."    

Second TTR Tour Champion Title for Jamie Anderson
Since her appearance on the TTR World Tour in 2005, Jamie Anderson, from South Lake Tahoe, California, has been turning heads with her incredibly versatile riding skills. Jamie throws down complex rail combos with her signature style and goes big over the kicker line with effortless lofty airs, making it look all too easy.  Jamie has made her mark in the freestyle snowboard world with her focused and constantly progressing creative riding style and a fun-loving down to earth attitude. She has some serious accomplishments under her belt including nailing the 2007/2008 Swatch TTR World Tour Champion title as the youngest rider to take the prestigious award and winning more than a dozen 5Star and 6Star events over the years.

Jamie dominated in the 2010/11 TTR tour season claiming victories on slopestyle courses all over the globe, starting off with the 5Star New Zealand Open and the 6Star O'Neill Evolution slopestyle competitions. She reflects back on her early season saying,  "I started at the Evolution and ended up winning, so I decided 'Let's go for it' and do the other 6Star events, and try to do my best.  I ended up winning quite a few and collecting points." With such a strong start to the season, she went on to win the 6Star Burton European Open and the Oakley Arctic Challenge slopestyle events, which set her high above the rest of her competitors. Her second TTR World Tour title was confirmed at the Burton US Open where she took second place in slopestyle, shaking off her last challenger Kelly Clark (USA). She was stoked after receiving her trophy, "I knew I had a pretty good chance of winning the champ title, but when I heard that I got it I was ecstatic. The second one! Feels really good!" When asked about her next year she says, "Next year, I think I will play it by ear, probably ride contests and film a little bit. I will see how the contest season looks like, I hope it will be less and bigger events. One day at a time! It will be fun!"
Channels: Snowboard