5Boro Join or Die UK Premieres
So 5Boro have a new film coming out, which is going to be good whatever happens, but to make sure you all get a chance to see it properly Rock Solid are putting on a whole heap of premieres across the UK starting with the launch party in Bristol on Friday 17th Febraury. Take a look at the list, find your nearest one and then go along.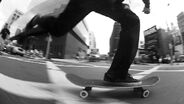 1:10
1.291 Views
In the mean time, watch the trailer below.
Friday 17th Feb '12 - The Big Chill (upstairs bar) | BRISTOL | 7PM Monday 20th Feb '12 - Surfers Yard | SOMERSET | 7PM Monday 20th Feb '12 - Freestyle | NEWPORT | 4PM Monday 20th Feb '12 - Reskue | SOUTHAMPTON | 6PM Monday 20th Feb '12 - SJ's Skatestore | Truro | 8PM Monday 20th Feb '12 - Ideal | BIRMINGHAM | 6PM Wednesday 22nd Feb '12 - LCB (Mile End) | LONDON | 7PM Wednesday 22nd Feb '12 - Bored Skate Shack | ST AUSTELL | 7PM Thursday 23rd Feb '12 - Detour | BATH | 9PM Thursday 23rd Feb '12 - Exist Skatepark | SWANSEA | 9PM Thursday 23rd Feb '12 - Route One | BRIGHTON | 7PM Thursday 23rd Feb '12 - Nonstop | NOTTINGHAM | 8PM Friday 24th Feb '12 - SS20 | OXFORD | 615PM Friday 24th Feb '12 - Decimal | GLOUCESTERSHIRE | 730PM Friday 24th Feb '12 - Endemic | HUDDERSFIELD | 630PM Friday 24th Feb '12 - X-Site Skatepark | LINCS | 730PM Friday 24th Feb '12 - Simple Skatestore | SHEFFIELD | 7PM Friday 24th Feb '12 - Route One | EDINBURGH | 5PM Friday 24th Feb '12 - Note | MANCHESTER | 6PM Saturday 25th Feb '12 - Drugstore | NORWICH | 7PM Saturday 25th Feb '12 - Porthcawl Marine | PORTHCAWL | 7PM Saturday 25th Feb '12 - Smash Skates | SUFFOLK | 4PM Date TBC - Lost Art | LIVERPOOL Date TBC - Popcorn | YORKSHIRE
Channels: Skateboard