Crankworx - Whistler Round-Up
What a week! Where to begin!? From Tyler's steezy 1st place whips and the whipped out back flip on the (Un)Official Whip-off Worlds, to finding out that Brandon Semenuk is from this world after all! It has been a crazy 10 days and here's a quick re-cap.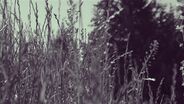 6:40
Eye Of The Vollie - A Week At Crankworx Whistler 2012
674 Views
To kick things off on the Crankworx Calendar was the Canadian Open Enduro. It was fiercely fought, with some surprise dropouts as racers failed to make the epic 1hr 20 xc sprint to make it in time for the second stage. Dan Atherton, who finished fourth, 49 seconds behind race winner Jerome Clementz, described it as: "One of the toughest Enduro's I've raced all year."
Pro Men:
1 Jerome Clementz 36:46.23 FRA
2 Curtis Keene +35.10 USA
3 Brian Lopes +46.27 USA
4 Dan Atherton +49.58 GBR
5 Aaron Bradford +1:12.94 USA
1 Katrina Strand 45:23.52 CAN
2 Rosara Joseph +2:02.98 NZL
3 Katherine Short +3:41.41 CAN
4 Kelli Emmett +4:11.22 USA
5 Megan Rose +4:39.69 AUS
As Enduro fever dipped and the night started to close in, it was time for Whistler's inaugural Speed and Style competition, following on from Crankworx Les Deux Alpes' success. The world's best racers were pitted against the world's best freeriders in what turned out to be another spectacular spectator event.
The battle for third place saw former world cup racer and freeride icon Kyle Strait pitted against Martin Soderstrom. Martin was pulling out all the slopestyle tricks but was thrown over the handlebars on a small roller and handed Kyle the third spot. Last up would be Freeride vs. Downhill as Andreu Lacondeguy went up against arguably one of the most versatile riders in the world, Brendan Fairclough. Andreu was able to stick close to his rival Brendan as he flipped and tricked his way down the course. As a former world cup racer himself and his display of tricks he was on for the win, but washed out on the last loose turn as Brendan crossed the line. Results:
1. Brendan Fairclough (GBR)
2. Andreu Lacondeguy (ESP)
3. Kyle Strait (USA)
4. Martin Söderström (SWE)
It was a Canadian clean sweep at the Crankworx Air Gabanzo DH race, with Steve Smith and Casey Brown taking the top spots in the male and female category. Air Gabanzo has built up a strong reputation as the world's toughest downhill race, a vertical marathon of 3,400m from top-to-bottom, the equivalent of racing four world cup tracks back-to-back, with some traversing put in for good measure!
The Garbanzo DH course snakes through some of the most aggressive terrain the Whistler Mountain Bike Park has; it's a leg-busting stand-up-and-pedal test-piece. To win you need as much stamina as you do finesse and Steve Smith finally put his demons to rest by putting a solid run together.
For the past three years Steve had failed to even finish in the top ten. He took 1st place away from Marcello Gutierrez, who spent the majority of the time in the hot seat. Mountain biking legend and Aussie pinner, Chris Kovarik did enough to claim 3rd. It was also a Canadian 1, 2, 3 in the women's pro division as Casey Brown put in a solid effort to beat Miranda Miller and Claire Buchar to take the top step.
Crankworx took a day off on Monday, but the fans came back rowdier than ever for the (Un)Official whip-off worlds, the brain child of Sven Martin on Tuesday. Tyler Mccaul took the top spot, with second going to Vanderham and Fairclough taking third place. Britain's Bernie Kerr had the most spectacular and most sideways whip I think I've ever seen, but failed to bring it back. An honourable mention must go to the rowdiest trick… almost pulled. The unknown Nicola Pescetto brought a new meaning to the term 'flip-whip' that day (if you haven't seen it check the whip-off videos, it's absolutely nuts!) This event epitomizes the Crankworx spirit.
Photographer - Pat Hui
Next up was Air DH, Crankworx's longest running event. The world's elite scrubbed their way down the mountain. The hecklers were as impressive and entertaining as ever, whilst Canadian super-talent Steve Smith completed the double on Wednesday.
He took the win from 2nd place, Brian Lopes, by 3.75 seconds. "It was fast and dusty, but I prefer it that way. It's pretty exciting to win both the Garbanzo Downhill and the Air Downhill as I haven't won either of these events before".
It was much more fiercely fought in the women's pro field though. Emmeline Ragot claimed the top spot from Canadian Micayla Gatto and Claire Buchar who finished 1.00 second exactly behind world champ Emmeline Ragot. She claimed third spot and her second time on the podium so far.
The sun dipped again and the Whistler night life picked up pace. Tonight it was the turn for the spectacular Deep Summer Photo Challenge. Now in its fourth year a team of riders have just three days to create and stun the crowds with a Whistler themed slideshow.
This year's entrants, in descending order were: Reuben Krabbe; Scott Markewitz; Justa Jeskova; Ian Hylands; Jon Hayward and Mike Zinger. We featured Reuben Krabbe's 1st place work, as well as Jon Hayward's (the two couldn't be further apart in themes, but still equally as gifted. Great work to everyone involved for putting on such a solid feature.
Day 7 and time for the Teva Best Trick Competition. The competition consisted of two sections, a dirt jump and the login step down next to the finish line. A $4,000 reward would be given to the winner of each section, but that didn't seem enough to motivate many of the big hitters. They chose to save themselves for the main event, Red Bull Joyride and the qualifying, taking place the next day. As many riders were missing, into the limelight steps Jordie Lunn and Tom van Steenbergen. Jordie has been around for as long as I can remember in some shape, or form even as a little kid working on his dirt jumps. He killed section 1 with a perfect corked 720, whilst relatively unknown rider, Tom van Steenbergen nailed a front flip no hander out of the hut step down. Things looked like they were warming up for quails the next day.
Before the build-up to Whistler's main event it was time for a spot of pump track action. Troy Brosnan had flown over that day and picked up where he left off, before his horrific crash in Leogang, way back in May. It was great to see him back fighting and he came in second to fellow specialized rider, Mitch Ropelato who won for the third year in a row. Also claiming the coveted 3-peat was Jill Kintner. For another year these two hold on to the titles of Pump Track King & Queen.
Troy bettered his previous result of Thursday to take the top step at the Giant Dual Slalom on Friday. If I were a betting man I'd put money on him to impress at world's in Leogang in September. In the end it was:
1. Troy Brosnan (AUS)
2. Luca Shaw (USA)
3. Bas Van Steenbergen (CAN)
4. Mitch Ropelato (USA)
The tempo was not the only thing picking up on Friday as the wind was having an effect on the riders waiting to
qualify for the Red Bull Joyride
. Riders had commented on the track not feeling quite right, but when it's your time you've got to show the world what you can do. 16 riders competed for 8 places and they joined 10 other riders who had already pre-qualified. Those who failed to make the cut included big names, like Tyler Mccaul and Kurt Sorge, as they were replaced largely by
European and Canadian wild cards.
1. Brett Rheeder 88.6 (CAN)
2. Antoine Bizet 81.2 (FRA)
3. Casey Groves 80.4 (CAN)
4. Kelly McGarry 75.8 (NZL)
5. Sam Dueck 70.4 (CAN)
6. Jack Fogelquist 67.6 (CAN)
7. Andreu Lacondeguy 66.0 (ESP)
8. Leo Delfour Barsacq 63.8 (FRA)
And the pre-qualified riders…
1. Brandon Semenuk (CAN)
2. Cam Zink (USA)
3. Anthony Messere (CAN)
4. Greg Watts (USA)
5. Geoff Gulevich (CAN)
6. Cam McCaul (USA)
7. Sam Pilgrim (GBR)
8. Martin Soderstrom (SWE)
9. Thomas Genon (BEL)
10. Yannick Granieri (FRA)
Day 9, the main event, the big one… Red Bull Joyride. The crowds were out in force, the noise, deafening, but if you ask me we were robbed of the ultimate showdown as some of the world's best fell by the wayside. I suppose though, like racing, you've got to complete a run to even stand a chance of winning and the tricks, course and weather conditions were forcing the big moves, with big consequences.
It was make, or break time. Don't think for a second that what I'm saying takes anything away from Thomas' run though. Considering the weather conditions, terrain and the bike he was riding (hardtail) his run was nothing short of spectacular. He deserved that top step, but with FMB's top two (Zink & Semenuk) crashing out the fans could have been in for a real spectacle. Martin Söderström claimed second place with an impeccable first run, the man is dialled, although he tried a 360 double-tailwhip out of the hut jump on his second run and came up short, who knows what would have been if he'd have landed that… Claiming third spot was Cam Mccaul. Having not ridden for over a month, sidelined from an injury, Cam was still not back to 100%, so to take third spot was a great result for him and a testament to how talented he is.
1. Thomas Genon (Bel) 90.2
2. Martin Söderström (SWE) 86.8
3. Cam Mccual (USA) 82.8
4. Brett Rheeder (CAN) 80.6
5. Anthony Messere (CAN) 79.4
6. Casey Groves (CAN) 78.6
7. Tyler Mccaul (USA) 77.0
8. Kelly Mcgarry (NZL) 72.4
9. Geoff Gulevich (CAN) 67.0
10. Linus Sjoholm (SWE) 64.4
11. Yannick Granieri (FRA) 59.4
12. Greg Watts (USA) 56.6
13. Sam Dueck (CAN) 47.6
14. Cam Zink (USA) 47.0
15. Brandon Semenuk (CAN) 44.0
16. Sam Pilgrim (GBR) 43.6
17. Jack Fogelquist (USA) 36.0
18. Leo Delfour Barsacq (FRA) 30.8
Pat Hui Photography - Photo Collage
The partying kicked up a notch after Joyride, but there were some riders getting an early night as the final event for Crankworx, the
Jeep Canadian Open DH
started bright and early on Sunday. It's one run of Whistler's rooty single-track, steep rock drops, it's straight down, no mercy.
The Canadian Open DH course demands all out speed and precision, especially as riders encounter the stoke-soaked atmosphere of Hecklers. Rowdier than ever is probably the best way to describe Heckler's Rock, somehow the crowds outdid themselves once again. Steve Smith completed the 3-peat that day. Every downhill event that took place over the 10 days Steve Smith has won and by some margin too! Hopefully he can convert his Crankworx podium into a World Cup podium, he's definitely capable and deserves it by now.
1. Steve Smith 2:44.80
2. Mick Hannah +4.64
3. Andrew Neethling +5.61
4. Marc Beaumont +6.14
5. Mark Wallace +6.25
Rob Shaer Photography
So that about wraps it up from this year. If you've missed anything from the 10 days, don't worry, we'll be uploading the videos as they fly out. Replays of all the live streams will also be featured so you don't have to miss a second, but for now, until next year, the town of Whistler can rest... At least for a little while anyway.
Channels: Crankworx Whistler 2012, Mountain Bike